Welcome
Crochet, Knit, Beading and Crafts. We also have a section for recipes, off topics and much more! ~~ENJOY~~
Wednesday Wip\'s for January 22, 2014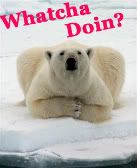 What project do you have on your Hook this week?

Let us hear what you are doing. And how you are doing!

Me:
Just working on my lapgan when I can.
Wednesday Wip\'s for January 22, 2014
I am trying to get a baby afghan done for a baby shower on Saturday. Not sure I'm going to get it done, but I'm working on it. Then I have an order for 2 pair of slippers that need to go out soon. UGH! Why do I do this to myself? I must love the pressure, maybe?